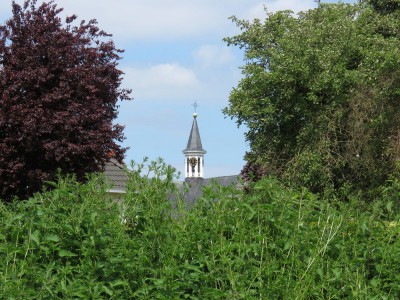 Begeleiding en details volgen later!
Hoe schrijf je in?
Je kunt intekenen voor een losse wandeling of de hele reeks. Als je intekent voor de hele reeks, kun je tegen korting een startpakket bijbestellen, zodat je ook als pelgrim wordt ingeschreven. Je krijgt in dat geval de routegids, pelgrimsveter en speld met ons symbool (meer).
Alle mogelijkheden op een rij:
Deelname aan een losse, begeleide wandeling (€10,-).
Gratis deelname voor vrijwilligers van de Walk of Wisdom of sponsors die dit jaar meer dan €50,- overmaakten.
Er is plaats voor maximaal 25 deelnemers! Aanmelden is nog niet mogelijk.
Landschapsbijdrage
Een deel van de inleg gaat naar het landschap op de route, waarschijnlijk naar bloemenzaad voor bloeiende bermen of een voetgangersbannkje.
All data in a row
(1) Nijmegen – Beek, zaterdag 28 september
(2) Beek – Kranenburg, zaterdag 26 oktober
(3) Kranenburg – Plasmolen, zaterdag 23 november
(4) Plasmolen – Malden, zaterdag 25 januari
(5) Malden – Nederasselt, zaterdag 22 februari
(6) Nederasselt – Ravenstein, zaterdag 28 maart
(7) Ravenstein – Wijchen, zaterdag 25 april
(8) Wijchen – Afferden, zaterdag 23 mei
(9) Afferden – Beuningen, zaterdag 27 juni
(10) Beuningen – Nijmegen, zaterdag 26 september