Walk of Wisdom 6 tm 12 September 2021
There I went…..61 years old, my first pilgrimage, a 7 days walking tour, all alone. Would I like it, feel comfortable on vacation with myself like this? Living alone is different from traveling alone. Would my body still be able to and sustain it? What will my path look like?
So this is what my path looked like sometimes.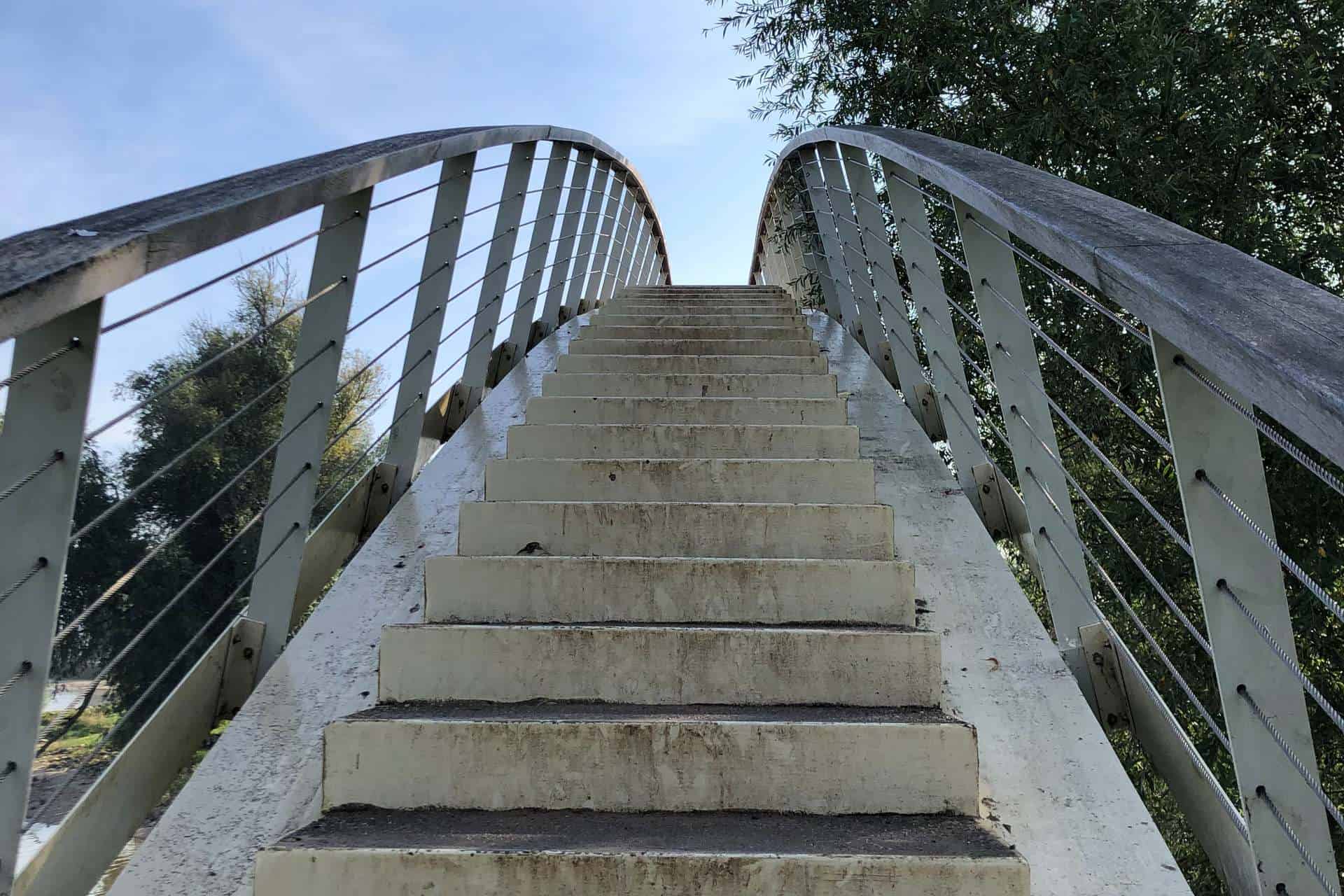 My inner path was as diverse as what my eyes saw.
After the first steps, the nervousness subsided: I was on the road! Yes! The wobbly pedestrian bridge to the Waalstranden probably knew how I felt those first meters and adapted. Then a firmer step despite loose sand. Pride, joy….. I left, look at me walking. Every step a little closer to myself. All senses open as I take my steps.
But then, in the course of that day, fatigue sets in, it is hot, the backpack is pinching and heavy, I feel broken, I am dead tired, I have walked too far and too fast, too little rested. Nauseous with fatigue, I force myself to eat something and realize that tomorrow I won't be able to get out of bed. I feel pathetic, this won't work this week, disappointment. So many feelings and thoughts.
Sleep……!
Of course I could still get out of bed, put on my backpack that I hated yesterday and continued on my way. This day together with a fellow pilgrim.
Stopping not an option? Did I have to prove something? For whom? Let go and walk.
Walking together shifted the focus, we walked quietly, with regular breaks and singing a song and painting a stone. The beginning always takes getting used to… just calmly put one leg in front of the other and ignore the backpack or "embrace it".
My steps become calmer as my journey progresses through those days. I myself also become more and more calm during this trip. I look around me and enjoy what I see, hear and smell in nature. Meeting fellow pilgrims, host families, people I meet contribute to calming down: so many lovely, nice people and my self-confidence is slowly returning. I'm starting to enjoy…..
What a beautiful, special trip in every way. Peace, inner peace is what it brought me, what I feel… that is quite new to me. Me, someone who is always on the move and so busy according to my environment. Now that repeating movement brings Calm. I enjoy, enjoy everything and myself as a fellow traveller.
New insights and thoughts are noted and are still trickling in.
Contentment, with my life, with myself is another feeling that is strongly present: to make you happy
Two weeks later I still miss the rhythm of walking on every day, being on the road. I even miss the heavy backpack on my shoulders.
I have completed my first pilgrimage, so happy and grateful that my body was still able to do it and so happy that I now know how to find real peace if I may fall into old habits. I write "first", because you can count on me going on several hikes alone to experience that contented and peaceful experience so that it becomes one's own, and also to meet new people.
Not yet the finish line please…..linger on a bit…!"
Martine van Vliet,
De Rijp, 25 september 2021
https://walkofwisdom.org/wp-content/uploads/2022/02/Bergharen-bruggetje-min-Martine-van-Vliet-scaled.jpeg
1440
1920
Redactie Walk of Wisdom
https://walkofwisdom.org/wp-content/uploads/2017/10/walk-of-wisdom-logo-main-156.png
Redactie Walk of Wisdom
2022-02-10 15:39:07
2022-02-10 15:39:09
Not yet the finish please…!